Here's a selection of projects created by our customers. Have you used our fonts in a project and want to share your work? Send an image to gallery@waldenfont.com. Please include some information about your project!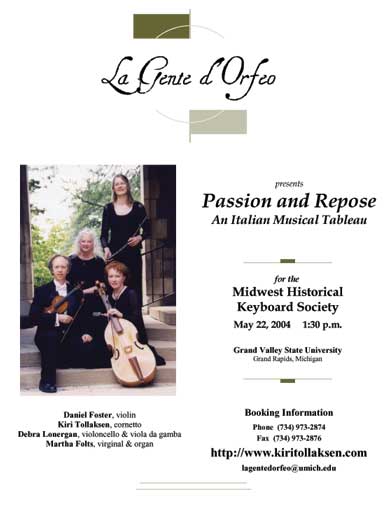 La Gente d'Orfeo
Another group Debra is involved in is called "La Gente d'Orfeo". She used our Copperplate 1672 font from the Divers Handes collections to create a series of sophisticated fliers and a CD-cover.
Click here to see the full flier in PDF format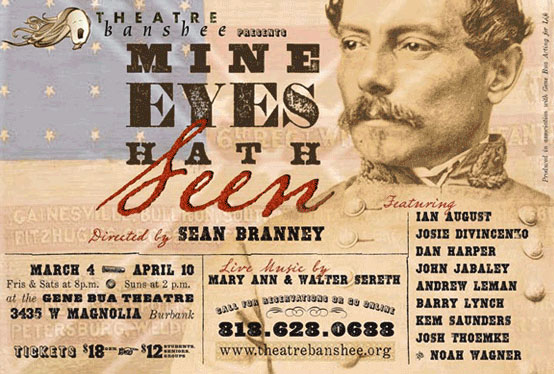 Anrew Leman, Graphic Designer par excellence
Andrew, a most amazing artist and fellow typographer, sent us this fantastic postcard. He used fonts from the
Civil War Press
and the
Wild West Press
(among others) to accomplish his design. Please visit his website at
www.ahleman.com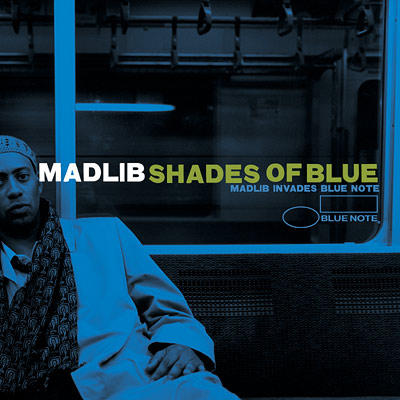 "MADLIB" Album Cover Art
Today we got this email from Jeff:
Hello. I havent been to your site in quite a while, and this is the first time I've seen the section on the front page about where your fonts were used. I thought I'd let you know that I used Type No. 4 on two albums for Blue Note Records, Madlib's "Shades Of Blue" and the various artists' companion piece "Untinted".
http://www.stonesthrow.com/news/shadesofblue/
The art director at Blue Note complimented this typeface when he noticed that it wasn't simple clean block letters. I do all of this artist Madlib's artwork (most of which is released on our own label Stones Throw) and I actually used Type No. 4 on several of his other records, as well as a whole bunch of the Type series on a reggae compilation/mix he did called "Blunted In The Bomb Shelter". [...] Keep up the great work!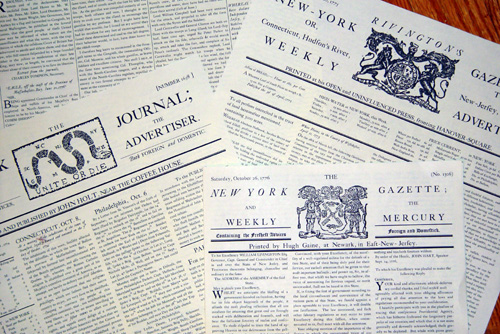 Colonial Newspapers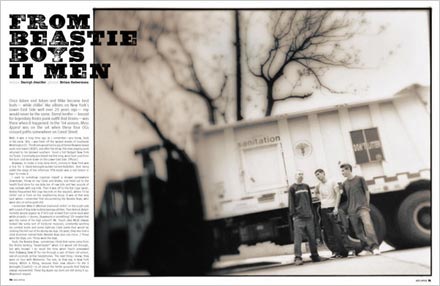 Mass Appeal Magazine No. 28
Founded in 1996, Mass Appeal is a bi-monthly urban lifestyle magazine based in Brooklyn, NY. The Art Director at Mass Appeal used fonts from our Wild West Press for a feature on the Beastie Boys and a number of other headlines throughout the issue. Find out more about Mass Appeal magazine at
www.massappealmag.com
.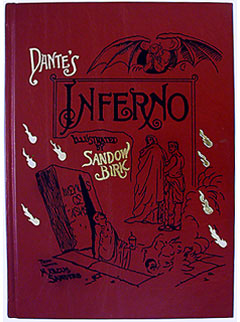 Dante's Inferno
Trillium Press is a world-famous maker of art books. Their edition of Dante's
Inferno
used Coelnisch Current Fraktur from our Gutenberg Press for the chapter headings. To find out more about this magnificent book, please visit
Trillium Press
.