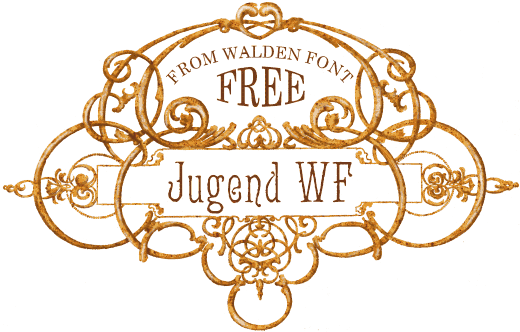 A whimsical, spidery Art Nouveau font that works great for headlines and decorative work.
Get it Now!
Please enter your email address below, choose your operating system, then click "Submit". Your font should arrive in a few minutes. If it doesn't, please check your junk mail folder.
Jugend WF is a TrueType (tm) font for Windows and Macintosh. Distributed by and copyright © 1997-2019 Walden Font Co. All rights reserved. This product is distributed as is. No express or implied warranties are made, especially towards the suitability of this product for a specific purpose. By requesting this font to be sent to you, you agree with the above conditions.